Rational Blog: Thoughts on Golf and the World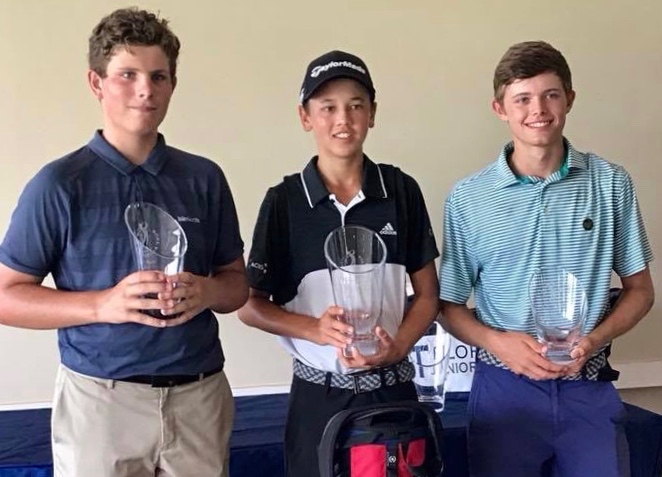 Gregory Solhaug, a 15-year-old student at the IMG Golf Academy in Bradenton won the Florida Junior Tour (FJT) organized by the Florida State Golf Association (FSGA) at Wyndemere Country Club in Naples this weekend. He shot a total of 4 under par after two days of tournament and won by 5 shots. Tiago Barni (on the left) finished in second place. Rounding out the top three was Leo Goosen (on the right).
Gregory is one of several players at the IMG Golf Academy that is taking advantage of the BioMatch one-swing golf club matching system. Gregory was the only player in the 45 strong field that has his clubs matched. The BioMatch system is available to all at www.rational-golf.com.