Rational Blog: Thoughts on Golf and the World
Bradenton Country Club has reopened after being closed for restoration Since April 15. The iconic Ryder Cup captain Tony Jacklin CBE and Brian Lake, Director of Golf and PGA Professional led the upgrade project. The renovation includes some raised fairways to prevent flooding, improved playability and ease of maintenance while returning the course to its brilliant Donald Ross design.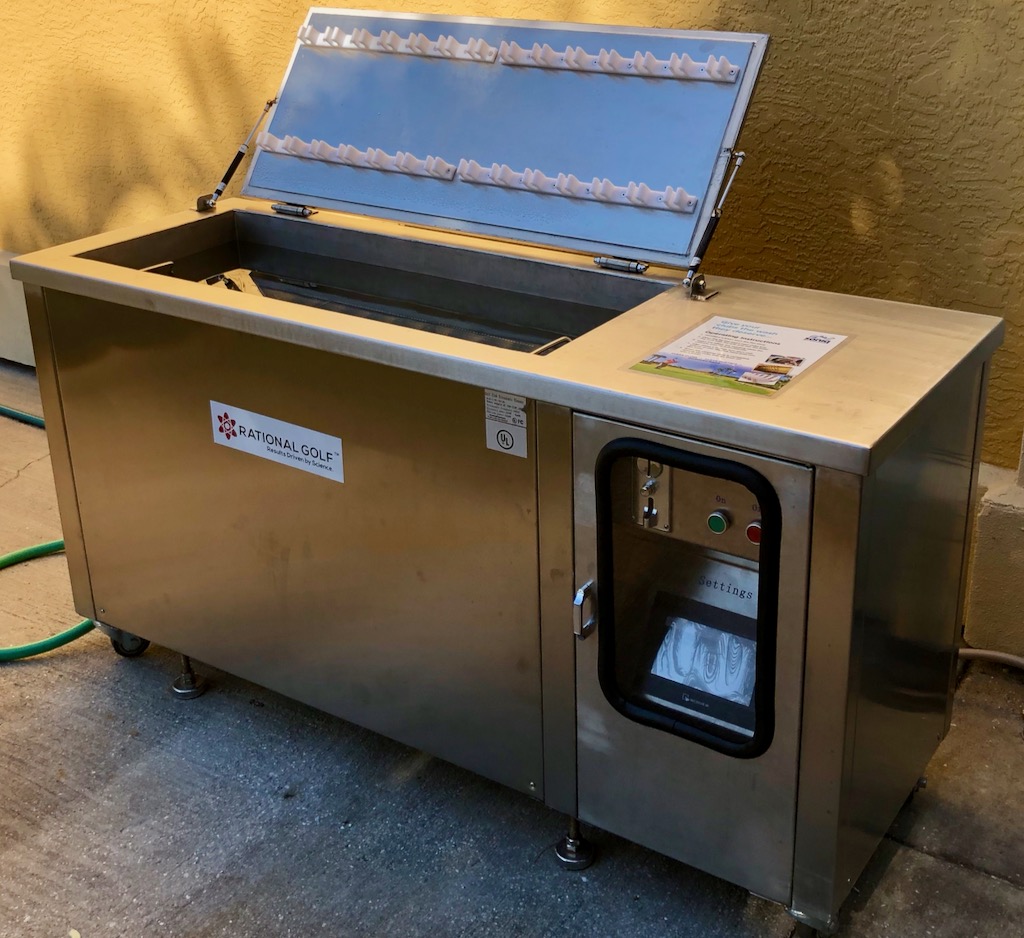 As part of the upgrade, Bradenton Country club is now offering its golfers a sophisticated way of returning their golf clubs to past glory as well. An ultrasonic golf club cleaning machine provided by Rational Golf LLC of Bradenton restores the clubs. Golf clubs are cleaned by millions of imploding gas bubbles removing dirt at a microscopic level, giving your clubs that new feel.
Bradenton Country Club has its own club fitting studio operated by Brian Lake. Brian is trained in the revolutionary BioMatch method of matching golf clubs. The BioMatch algorithm creates a model of the golfer swinging each of his or her clubs and thereby determines the optimum weight of each club. The target weight is achieved by adding a specific proprietary weight inside the shaft at the grip end of each club. The method provides significantly better accuracy to golfers at all levels. BioMatch offers an effortless improvement to any golfer's game. The process applies to any set of clubs, old or new. You can learn more about the technology at www.rational-golf.com.
If you want to be among the first to play the refurbished course, you may want to join the Manatee Chamber of Commerce annual golf tournament on Friday, December 7. See more information online at manateechamber.com/golf.